It's really a heavyweight clash as Goss Dodge Chrysler compares the 2018 Ram 1500 vs Toyota Tacoma. To drivers around Chittenden County, South Burlington, and St. Albans, each of these models are known for their reliable performance, and long-term durability. But, when we start comparing specifications, which truck really comes out on top?
As you move through this informative article, you'll get a feel for both the Ram 1500, and Toyota Tacoma, so you can decide which truck is right for you.
Performance Features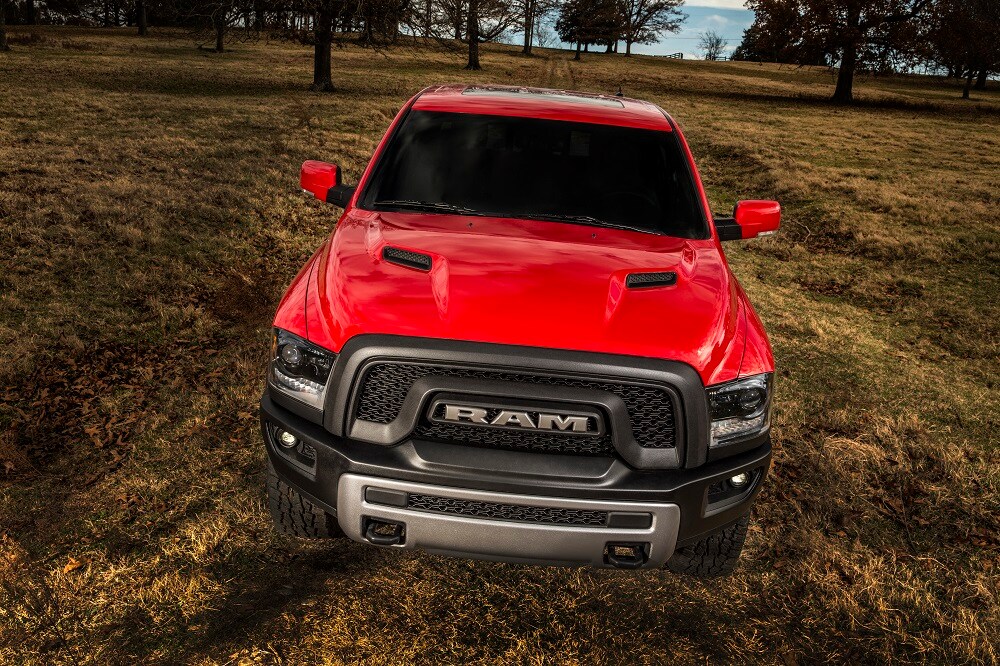 Performance is a must-have feature for any truck. As we look at the performance specifications for both the 2018 Ram 1500, and Toyota Tacoma, it's clear each model places an emphasis on strength.
The Ram 1500 offers drivers three different engines to choose from, however we'll be taking a look at the most powerful available option. That would be the 5.7L HEMI® V8. This high-performance motor can generate 395 horsepower, and 410 lb-ft of torque. However, it's not all brawn with this engine. The standard 8-speed automatic transmission in the Ram 1500 means you'll also enjoy precise handling, and a silky-smooth transition from one gear to the next.
As we turn our attention to the Toyota Tacoma, you'll find there are only two available engines to choose from. The strongest of these engines is the 3.5L V6 which can generate 278 horsepower, and just 265 lb-ft of torque. Toyota pairs this modest power with an automatic 6-speed transmission, which offers a less precise ride compared to the 8-speed found in the Ram.
Towing Capacity & Payload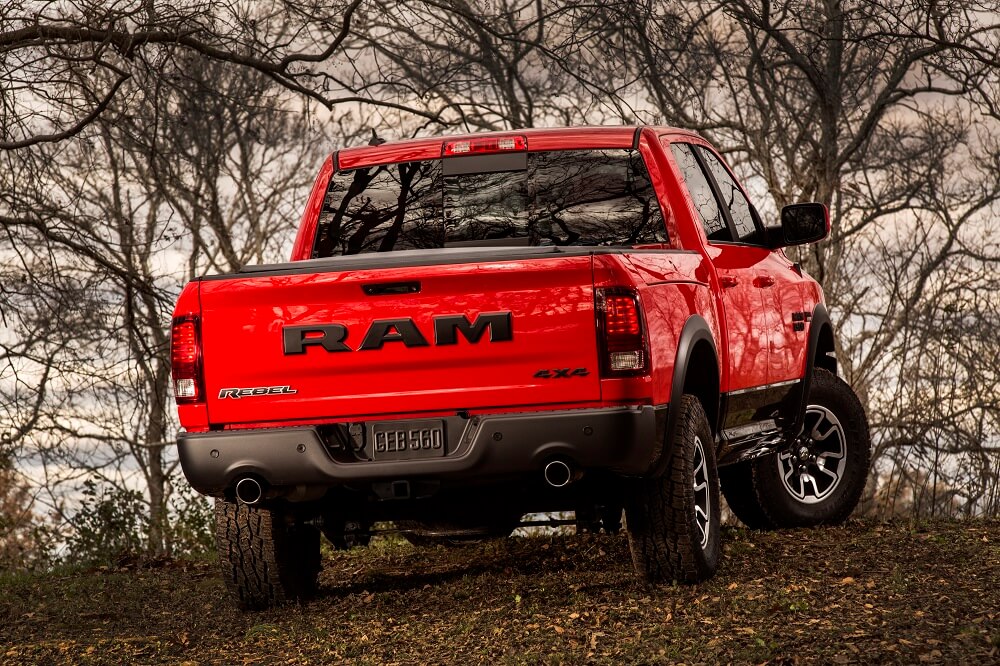 Whether you're loading up the bed with heavy cargo, or towing a camper across the state, the Ram 1500 and Toyota Tacoma make sure you have plenty of get-up to handle any job.
Looking at the Ram 1500, it starts out strong with 10,620 pounds of towing capability. This heavy-duty truck also comes with additional towing features like an integrated trailer hitch, a hill start assist system, and an always important trailer sway control set up. As for maximum payload, the 1500 tops out at an impressive 1,880 pounds.
Comparatively, the Tacoma brings only 6,800 pounds of towing capability while sharing some of the features found in the Ram 1500, such as trailer-sway control. It pairs this towing strength with a maximum payload that reaches just 1,440 pounds.
Bed Dimensions
Having ample room in the bed of your Ram 1500 or Toyota Tacoma can really come in handy when you're tackling big-time jobs.
To help accommodate drivers, the 1500 offers a bed length that reaches 98.3 inches. This bed is also deep, with a standard height of 20.2 inches. If we compare these numbers to the Tacoma, there's not much of a contest. The bed in the Tacoma maxes out at 73.7 inches in length, and is also comparatively shallow, hitting just 19.1 inches in height.
2018 Ram 1500 vs Toyota Tacoma: Summary
It's clear when comparing the 2018 Ram 1500 vs Toyota Tacoma that the 1500 offers the strength, control, and size that appeals to drivers near Chittenden County, South Burlington, and St. Albans.
If you'd like to experience this truck for yourself, contact Goss Dodge Chrysler and schedule a test drive today!