There are a lot of great pickup trucks on the roads of Chittenden County. From St. Albans to South Burlington, drivers appreciate the ability to haul their gear and equipment, get wherever they need to go, and even get the best in available towing capacity. Of course, the competition for the best pickup is intense, and among the best on the roads today are the Ram 1500 and the Ford F-150.
These two trucks are both powerhouse performers that offer great engines, plenty of configurations, and solid technology. So which one does give you the best option for your day-to-day work and play needs? Check out a direct comparison and contrast of the 2018 Ram 1500 vs the new model of Ford F-150 so you can make the best light duty pickup choice for you.
2018 Ram 1500 vs Ford F-150 Configurations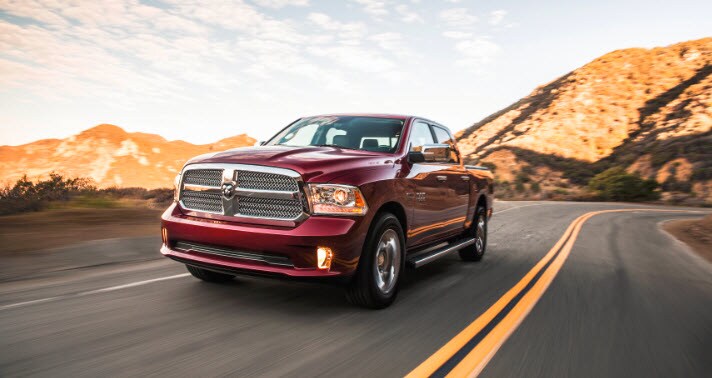 Both of these pickups come in a variety of configurations and bed lengths. The Ram 1500 comes in three different cab styles: regular, quad and crew cab models. In addition, there are two different bed lengths: a short bed that's 5'7, a standard 6'4 bed, and a long bed that's 8 feet in length.
The Ford F-150, by comparison, also comes in three cab styles and 3 bed lengths, which are roughly comparable. These are the regular, super and super crew cab styles, and the 5.5, 6.5 and 8' bed lengths. At the shortest bed length the Ram wins out, while the Ford offers 1 inch more space in the standard bed, and both are equivalent at the top level.
Customizability
When it comes to customizing your truck, there's no question at all that Ram wins out. The Ford F-150, though it's got quite a range of options, only offers seven different trim levels. The Ram 1500, on the other hand, gives you a whopping eleven different levels from which to choose, including a new mid-tier Harvest edition trim designed specifically for agricultural use, and a range-topping Limited Tungsten edition which puts you in the lap of luxury while still offering outstanding performance.
Ford, by comparison, does offer an off-road-tuned Raptor outside its normal trim levels, but focuses heavily on bare-bones work, and not enough focus on building specifically the truck you need.
Available Technology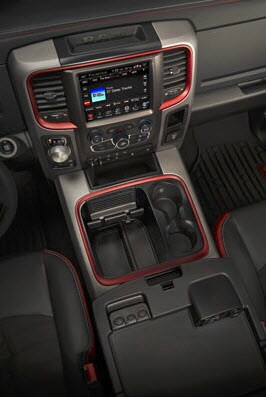 To get the latest Sync3 infotainment interface for the Ford, you'll have to not only step up the trim level, but pay a premium for an extra add-on package.
Ram, by comparison, gives you the Uconnect infotainment system with full Android and Apple integration, Bluetooth, USB ports, auxiliary jack, and even a full 4G LTE Wi-Fi hotspot as standard equipment at the Big Horn trim, complete with an 8.4-inch touchscreen. Incidentally, even if you step up to the Sync3 package for the Ford, you'll only get a smaller 8 touchscreen.
Power and Performance
The Ram 1500 Pentastar V6 engine outperforms the 3.3-liter Ford V6 as well, with 305 horsepower and 269 pound-feet in torque as opposed to Ford's 290 hp/265 lb.-ft. The Ram Big Horn tows up to 10,410 pounds, while the Ford XLT trim only makes 7,700 lbs.
Check the Ram 1500 at Goss Dodge Chrysler
If you're looking for a truck that will give you the most customizability combined with the best power and performance across St. Albans, South Burlington and all of Chittenden County, Goss Dodge Chrysler has the 2018 Ram 1500 in stock. Give us a call, contact us today, stop in to check one out for yourself today!