If you and your friends are big into numbers, then we're sure you celebrate Pi Day every March 14. And if you're looking to throw a party to celebrate the ratio of a circle's circumference to its diameter, then you'll need to include some tasty cakes and pies in the menu.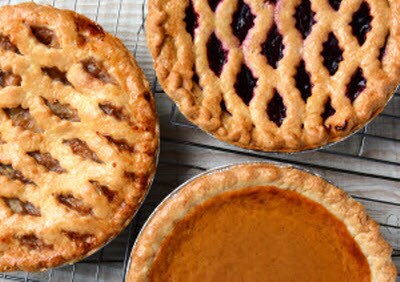 If you're not sure where to pick up some tasty treats, then check out our list of the best pies and desserts in South Burlington for Pi Day...
From-Scratch Pastries & Bread
August First is a locally owned bakery/café in downtown South Burlington known for making customers feel warm and welcomed, along with baking delicious bread.
It opened on August 1, 2009 by husband and wife team Phil Merrick and Jodi Whalen. When coming up with the name for their bakery, they thought about August in Vermont, and how the lake is warm when summer arrives. August 1 also happens to be Lammas Day, which celebrates the annual wheat harvest.
There are lots of tasty, round pastries to enjoy on Pi Day, including cookies, cinnamon rolls, and maple biscuits. They also have Hungarian Rolls, their signature pastry, which is filled with walnut meringue.
Check out their other food and bakery items on the August First Facebook page.
Hearth-Baked Artisan Breads & Fine Pastries
If you're seeking some hearty bread or a unique dessert, then check out Klinger's Bread Company. The bread makers there have been thoroughly trained in the methods of bread baking. You can even watch the bread crafters at work when you visit the bakery.
Some of the authentic European breads they offer include Roasted Garlic Parmesan, Maple Oat Walnut, Cinnamon Raisin, and Organic Whole Wheat. If you're looking for something sweeter, then try their various cupcakes, pies, and cheesecakes.
Visit Klinger's Bread Company on Facebook for a look at their other breads and desserts.
Made-to-Order Food Using Local Ingredients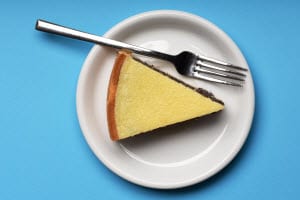 Mirabelles Café & Bakery makes everything from scratch, from their tasty sandwiches to their huge selection of fine cakes and pastries. Owners Alison Lane and Andrew Silva graduated from the New England Culinary Institute, and trained in various institutes throughout Boston, Dallas, London, and Reims before opening the café/bakery in 1990.
They have plenty of cakes to choose from, including Chocolate-Raspberry Mousse Cake, Crème Brûlée Cake, and Coconut-Lime Cake. If you're more into pie, they have Chocolate Cream and Key Lime. They also have more bite-sized delicacies like French Macarons and Cream Puffs.
For photos of their yummy desserts, visit Mirabelles Café & Bakery on Facebook.
Enjoy Tasty Desserts This Pi Day
This Pi Day, be sure to throw a pi feast with your crew and enjoy lots of delicious pies and cakes. Wear some pi apparel, and even play some pi games—any way to take part in this fun and unique holiday.
Have fun!