A long day of adventure, exploration, and excitement await when you visit these thrilling activities for kids near South Burlington, NY. Each attraction is specially designed to appeal to children. Not only will they be begging to come back, they'll also learn a couple of things along the way.
ECHO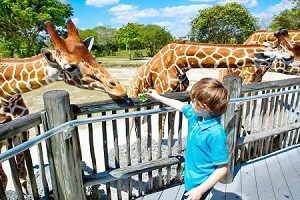 The ECHO Leahy Center for Lake Champlain is an interactive zoo that combines exotic animal exhibits with fun, knowledgeable programs for kids of all ages. These programs include camps that help nurture your child's love for science while introducing them to vivid new studies as well.
If you just want to stop in and see all the wonderful animals on exhibit, you'll be treated to unique species like the Black Ratsnake, Snapping Turtle, Poison Dart Frog, Mud Puppy, Bowfin, Wood Turtle, and much more. Another inspiring exhibit is titled My Sky, and it introduces the audience to the complexities and intrigue of space.
There's always a flurry of activity taking place around the ECHO Leahy Center for Lake Champlain. Keep up to date with all the events by visiting the ECHO Facebook Page.
Get Air Trampoline Park
If your kids have ever been known to bounce off the walls with excitement, then they'll love a trip to the Get Air Trampoline Park. With a variety of different activities like dodgeball, slam ball, fidget ladder, massage chairs, a kiddie court, and a foam pit, there's always something to explore.
Get Air is a must for birthday parties and other private events. There are also summer camps that will help keep your kids exercised and entertained, and there's even a toddler time that caters to the youngest portion of the population. As kids grow up, they can enjoy Club Air, which occurs every weekend and includes music, dancing, jumping, and much more fun.
Get Air Trampoline Park has already established a massive following thanks to its glowing reputation. See what all the excitement is about by visiting their Facebook page today.
Petra Cliffs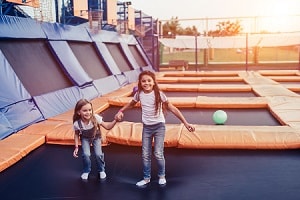 A terrific blend of excitement and exercise awaits at Petra Cliffs. This indoor climbing facility will easily entertain first time climbers as well as experienced veterans. Kids and teenagers have a number of thrilling opportunities to choose from, like the Friday Night Kids Club, sumMAT Day Camps, or Mini Monkeys, which caters to children ages 5-7.
Mountaineering School is another appealing attraction. This educational and adventurous program teaches kids how to climb in elements such as rock, ice, ski, and more. These instructions take place at the on-site facility, but there are also getaway trips to peaks in New England and the Adirondacks.
You can get a better idea of what Petra Cliffs has to offer by following their Facebook page.
Start Exploring These Thrilling Activities Near South Burlington NY
Each of these activities are unique, informative, and appeal to children of all ages. So, make sure you give them a try. Your kids will thank you!