Do you feel stressed out and you need to set some time aside to simply relax? You may want to head to a day spa where you can get a variety of treatments and services to help you unwind and have your stress relieved. Luckily, there are some great spots in the area that can help you.
Here's some of the best and most relaxing places for your spa day near South Burlington, VT!
The Essex Resort & Spa
70 Essex Way, Essex, VT Facebook Twitter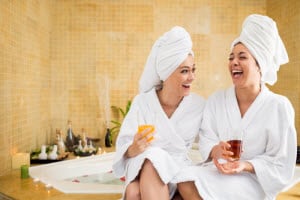 When it's time to relax, why not make the weekend of it by booking a room and some spa treatments at the Essex Resort & Spa! This resort features spacious ad relaxing rooms, steam and sauna rooms, a fitness center, pools, a hot tub, and even tennis courts. You can relax and enjoy the rustic Vermont scenery while opting for a spa package that includes a massage, a facial, and a mani/pedi. You can even take a cooking class and learn some of the tips and tricks towards making a delicious and nutritious meal!
Jivana Green Spa & Salon
113 Church Street, Burlington, VT Facebook Twitter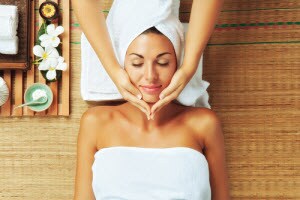 The staff at Jivana Green Spa & Salon utilizes a mix of ancient and modern spa treatments to craft a unique experience for their guests. They offer a variety of different massage therapies, including Deep Tissue, Aroma, Hot Stone, Lomi Lomi, and Prenatal Massages. You can even tend to your skin needs with mud wraps, body exfoliation, and even the Time Resist Facial Treatment to help tackle the effects of time and age!
Stephen & Burns
116 Church Street, Burlington, VT Facebook Instagram
If you're looking for experienced professionals with years of experience, you may want to book an appointment at Stephen & Burns. For 30 years, this spa has been the go-to for massage therapy, skin treatments, and relaxation. They also include several salon services like cuts, colors, styles, make up, and nails to include with your relaxing day at the spa. Get all of your beauty and relaxation needs met under one roof at Stephen & Burns!
When it's time to relax, look to any of the best relaxing spots near South Burlington for your spa day!