Burlington, VT is known for its delicious cuisine, but it doesn't mean that you always have to call up and make reservations. There's plenty of great food out in the streets! The city has a growing food truck scene that provides tasty treats and mouthwatering options for you to try. To help you get started, here's a list of the best food trucks near South Burlington, VT!
Beansie's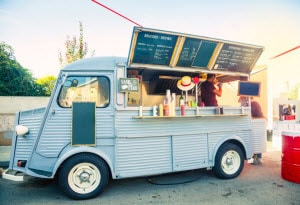 If you see a school bus driving around South Burlington, especially when it's the summer, you'll want to follow it until it makes its stop, because you're in for some great food! Beansie's is the first of its kind, a school bus equipped with the right tools and gear to deliver classic American cuisine. This food truck has been serving up great food in Burlington for generations and has even appeared in the movie Me, Myself, & Irene. They've got classics like Burgers, Hot Dogs, Pepper Steak, Grilled Cheese, and of course, Fries. You can even stop for some tasty ice cream!
Farmers & Foragers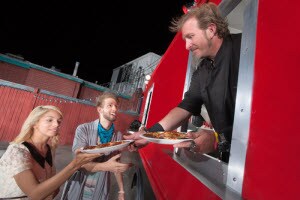 You don't have to cheat on your diet when you order from a food truck, in fact, you can get some of the freshest ingredients around. Farmers & Foragers is a food truck that serves locally grown produce and ingredients to provide tasty and fresh menu options to their patrons. You can enjoy the fresh flavors of the Fried Avocado Taco, the Soft Shell Crab Sliders, or the Slow Roasted Beef Brisket. You can even enjoy the Perch Po'Boy, featuring Perch caught right out of Lake Champlain! Find out where Farmers & Foragers is going to be so you can enjoy the fresh farm flavors right in South Burlington!
Southern Smoke
If you smell smoke, don't call the fire department! Instead, get in line at Southern Smoke! This food truck offers up Cajun, Caribbean, and BBQ style cuisine with its array of perfectly smoked meats and treats. Since 2011 this food truck has been serving up tasty and authentic flavors that have delighted even the most stringent of Burlington's foodies. You can get a wide variety of dishes like Smoke Pork Tostadas, Gumbo with Pickled Okra, Grilled Lobster, Brisket, Biscuits, and Fried Chicken among several other great dishes. They even cater, so if you're planning a party, why not smoke it out?