Planning a trip this winter? Many people travel far and wide to get away from the bitter cold that New England brings this time of year. Personally, though, we can't get enough of it. With the chilling temperatures, Vermont becomes the most beautiful winter playground of your idyllic childhood dreams—who could ask for anything more?
This winter, consider a "staycation" of sorts—take a break from daily life by enjoying all that northern Vermont has to offer. There are many beautiful and historic inns near Burlington, all worth visiting. We encourage you to support these local businesses this new year by playing tourist a little. Who knows, you may even fall more in love with Vermont if you see it from a tourist's perspective!
Willard Street Inn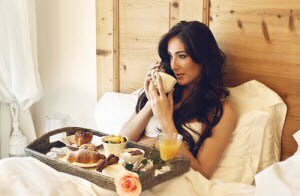 The beautiful old Willard Street Inn is nestled amidst many of Burlington's more beautiful and historic Victorian homes. Right near the Champlain College and University of Vermont campuses, this 1881 mansion was lovingly restored to the 14-room bed and breakfast it is today. As a family-owned and operated institution, it's the perfect Vermont institution to show your support to this winter. You'll eat your included, chef-prepared, and locally-sourced breakfast in the inn's Solarium, overlooking the gardens. Walk just a bit and you'll see breathtaking views of Lake Champlain and the Adirondacks.
Lang House on Main Street
Another converted home, this 1881 Queen Anne Victorian house opened its doors as the Lang House bed and breakfast in 2000. Since then, it has become a top destination for tourists as one of the most popular inns near Burlington. Boasting 11 rooms and a comfortable, relaxing atmosphere, you may never want to leave! This inn is conveniently located right in the heart of Burlington's hill district.
It is just a short walk from the Lake Champlain waterfront and an even shorter one from Church Street, a pedestrian-only marketplace with some of the best quality local shops. The staff at Lang House will be happy to suggest outings, or make reservations for you at one of the many fine restaurants in Burlington. And just because this is a 19th century building, that doesn't mean you have to put up with 19th century amenities; Wi-Fi is free of charge and available to all guests, and you can be sure you'll be comfortable thanks to each room's dedicated thermostat.
Sinclair Inn B&B
If you're looking to get slightly more "away" this winter, but still want to enjoy the beautiful Vermont snow, why not take a short drive to Jericho for a night at the Sinclair Inn B&B? There are many inns near Burlington that are worth a drive, and this just may be our favorite. Be sure to check out this fully restored "Painted Lady" dating back to 1895, especially if you are a family of ski bums—its proximity to Stowe and Smuggler's Notch is sure to be a draw!
We here at Goss Dodge Chrysler want to wish your family a happy and healthy new year. Remember to drive safe this winter!