When you're surrounded by the gorgeous landscapes of South Burlington, VT, there's likely nothing more you want to do than take your car for a spin.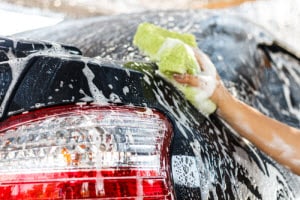 However, after a spell of rough weather, you may discover that your vehicle isn't as sparkly as it was before your outing through those relaxing Vermont backroads. At Goss Dodge Chrysler, we want to make sure you get the top-notch car detailing near you when the time is right to spruce up your vehicle.
Luckily for you, we've done the leg work and found a few hotspots for automotive detailing in your area. Not only does this save you from having to search through the internet, but it also means that the ticket to a shiny vehicle is only a click away.
So, start scrolling and get your automobile a good scrub-a-dub!
Eco Car Wash
When you're ready for your vehicle to have its showroom-sparkle back, check out Eco Car Wash. Every inch of this hotspot is designed to keep the environment in mind. That way, you can feel proud that your car received top-notch care while also being nature-friendly.
With a building designed with steel from decommissioned battle ships, natural rain water collection, environmentally safe soaps, and much more, this shop ensures that your ride will gleam while also using a sustainable system.
Plus, if your car's been splashing around in the rain or slush, take advantage of their Underbody Rust Inhibitor service. This handy concoction will keep your vehicle's vital parts from getting worn down by that pesky Vermont snow.
Check out their Facebook page for some customer reviews!
Executive Car Wash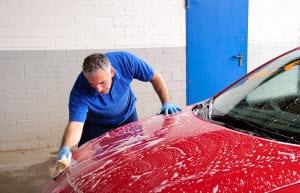 At Executive Car Wash, you'll be sure to find the key to a shine that may even impress your boss. Their series of services includes full-throttle options like the Interior package, which includes an interior vacuum, carpet and seat shampoo, glass cleaning, and much more.
Plus, your car's body will be more beautiful than ever with the Exterior package that comes with a hand wash, hand wax, wheel cleaning, chrome polishing, and tire care.
You can even choose specific services "a la carte" if your vehicle isn't in need of a full wash cleaning just yet.
Take a look at some photos on their Facebook!
Seaway Car Wash and Detail Center
If you're looking for a tidal wave of car detailing options, head to Seaway Car Wash and Detail Center. Whether you want to gift a book of washes to your friend or get that strange smell out of your vehicle, you'll find all of that and more at this shop.
From the most basic services to exclusive choices like leather conditioning, your vehicle's S.O.S will be taken care of in no time.
Have you been searching high and low for a place to get a good boat cleaning? Well, you're in luck! Here, you can get a full purification of the decks so you can get ready for your next ocean adventure.
Take a gander at their customers' testimonials here!
Choose Us for Your Next Repair!
By now, it's obvious that there's no shortage of automotive detailing available to drivers of South Burlington, VT. If you ever find that your vehicle needs more than just a little buffing, stop on over to Goss Dodge Chrysler! We provide all our customers with quality maintenance and repairs, no matter what.