Halloween is such a beloved holiday because it has something to offer everybody, regardless of your age or your interests. We created this guide to the top Halloween attractions near South Burlington, Vermont, to bring awareness to the various types of activities available to you this October.
We found three especially interesting Halloween attractions in the Burlington area – something for children, something for thrill-seekers and something for history buffs.
This kid-focused, family-friendly event will take place on Saturday & Sunday, October 29 & 30, at the ECHO Leahy Center for Lake Champlain in Burlington. The event is two-fold: an hour-long Halloween party followed by a train ride.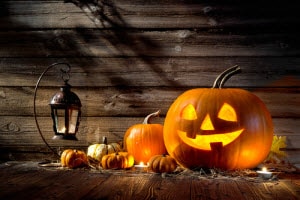 The 60-minute ride will feature a Halloween story time, recognizable costumed characters, plus a cookie, juice box and candy bag for the kids. Sorry, parents, but you need to bring your own juice box! There is nothing scary about the ride, so feel free to bring children of all ages.
Parties start every hour, on the hour from 8am to 6pm and train rides run from 9am to 7pm. You can purchase tickets for the Halloween Express online for $29 each.
For an older crowd more interested in scares, Nightmare Vermont is a unique opportunity that you are sure to remember for years to come. It's an indoor, interactive, theatrical haunted house, featuring live stage combat, an interesting storyline and uncanny frights and special effects.
So what exactly does this mean for you? It means that you might get lost as you try to navigate the set. You might have to claw your way through a wall. You might need to sprint away from hordes of demented zombies. If you sign a consent form, you might even get tied up.
This year's production is themed as a haunted dark circus and will be held on the abandoned grandstand at the Champlain Valley Exposition. Tickets are available online for $12 and at the door for $15.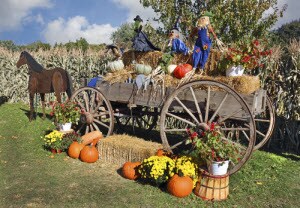 This haunted history tour gives you a chance to hear the eerie history of Burlington, Vermont, from a published author of paranormal yarns, Thea Lewis. Throughout the 2016 season, which runs from July 1st to October 31st, you can experience the unknown through four different tours:
Darkness Falls tour: the flagship tour of downtown Burlington's ghoulish past.
Wicked Waterfront tour: mysterious shipwrecks and disappearances abound.
Cemetery tour: are you afraid to walk amongst the tombstones at night?
Shadows of the Past: an early morning tour of the city's mysterious history.
Advance tickets are available online for $18 or by calling (802) 86-FLYNN.
Know of other Halloween Attractions near South Burlington VT?
We hope that you found our list of this year's Halloween attractions helpful.
If you have a favorite kid-friendly or haunted activity that wasn't included, or if you've attended one of these events and enjoyed it, please comment on this post. The rest of our readership would love to hear your feedback.
Also, make sure to browse the rest of this blog to find out more information about what's going on near Burlington, Vermont, during the next few months.