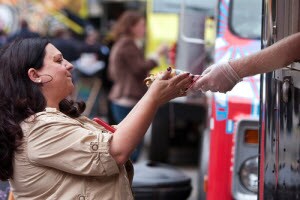 Food trucks may be one of the best things to happen to Burlington, VT, since sliced bread. Why? Because everyone loves being able to get the restaurant-quality meals they want at a quick and timely pace.
The area is home to a ton of food trucks but, with that said, it can be hard to decide which one you should get your next meal from. We can help. With our list of the best food trucks around Burlington, VT, you can narrow down your options, get the meal you want and satisfy your cravings.

Dolce VT
Dolce VT supports local farms and businesses in the area while providing with a great little meal. Owned and operated by a brother and sister duo, this family food truck whips up delicious foods inspired by local and international cuisine. Best of all, their menu changes with the seasons so you'll get a meal made with the freshest seasonal ingredients every time.

For more information about Dolce VT, connect with them on Facebook.

Farmers & Foragers
Farmers & Foragers is a Burlington, VT food truck company where you can go for fresh, local cuisine. They believe in locally sourcing and supporting organic and sustainable farming and that shows in their menu. Everything they create shines a light on all the great things grown in the state. To give you a true taste of the best Vermont ingredients year round, Farmers & Foragers rotates their menu regularly, depending on the things they get from their local farm partners.

Connect with Farmer & Foragers on Facebook for more details.

The Hindquarter Food Truck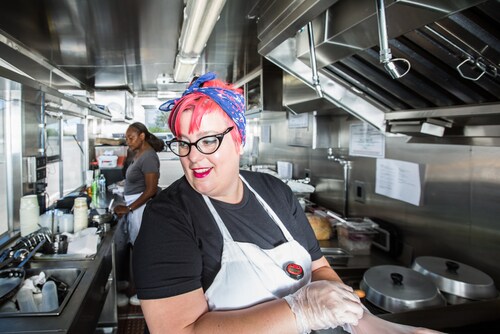 If you're at a concert or festival or outside of Williams Hall on the UVM campus in the Greater Burlington area, you're sure to find the Hindquarter Food Truck. This 1964 Ford box truck has been remodeled and transformed into a kitchen on wheels where they serve up some of the most delectable farm-to-table fares. They butcher, salt, cure, smoke and grind their own locally raised meats and prepare their own slaws, sauces and vegetables. Plus, they even bake their own bread to better ensure the best flavor for every dish.

To learn more about the Hindquarter Food Truck, visit their Facebook page today.

O
NE
Hearth
If you're looking for a new way to grab a meal on the go, check out ONE Hearth, a traveling wood-fired oven. This travels throughout Burlington, VT, and makes appearances at weddings and farmers markets. They serve pizzas and a number of other foods made from locally sourced and seasonal Vermont ingredients for a culinary experience like no other.

For more information about ONE Hearth, connect with them on Facebook.

Southern Smoke
Southern Smoke is bringing Cajun and Caribbean cuisine right to Burlington, VT, with flavorful food offerings that'll leave you wanting more. They offer a variety of dishes including crayfish appetizers, Mufaletta and sides, like corn on the cob with spicy cheese sauce. You can also grab any one of their Caribbean dishes, like Jerk Spiced Grilled Chicken.

Learn more about Southern Smoke and follow them on Facebook now.

When you're craving a top notch restaurant meal, don't reserve a table. Instead, visit any one of these top food trucks around Burlington, VT! And don't forget to connect with each one on social media to find out where they'll be stopping next.