Around the Burlington, VT, area, you won't just find scenic views of Lake Champlain. You'll also find a number of top breweries. So if you're looking to sit back, relax and enjoy some great beer this season, be sure to check out the best breweries near Burlington, VT, listed below!
Four Quarters Brewing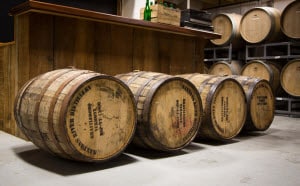 At Four Quarters Brewing, great beer comes in small batches. Using a four-barrel system, this brewery is able to create flavorful beers inspired by Belgian and American traditions. Some of their brews include Herbie, a watermelon wheat, and Sundog, a Double IPA. They also offer their Fleur de Lis beer. Perfect for wine lovers, this drink is fermented and aged in red wine barrels to deliver a unique flavor. If you're looking to get an idea of everything Four Quarters Brewing has to offer, you're welcome to visit their tasting room! Here, you'll not only find great beer but local honey, maple syrup, cheeses and eggs from Besteyfield Farms as well.
Magic Hat
For more than 20 years, Magic Hat has been a popular beer choice for locals and those across the nation. While most known for their #9 brew, which can be described as not quite a pale ale, this South Burlington brewery also offers a variety of other beers for you to enjoy. Some of these include Electric Peel, a Grapefruit IPA, and Stealin' Time, their seasonal wheat ale with ginger. Those in the area are welcome to visit Magic Hat Brewery for guided tours. Plus, they're also a dog-friendly brewery, so you can bring your pup along for some fun as well.
The Switchback Brewing Company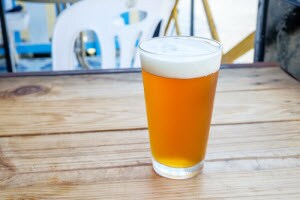 The Switchback Brewing Company was founded by in 2002 by two friends. Since then, the brewery has been serving the people of Burlington, VT, with great tasting quality beers. Though the brewery started out small, they quickly became a popular brand in various other states, including upstate New York, Massachusetts and Maine. It's easy to see why. The Switchback Brewing Company offers a variety of beers for everyone to enjoy. From famous Switchback Ale to a number of rotating specials, like their Roasted Red Ale and Extra Pale Ale, they have it all. Plus, their Tap Room isn't just a place to indulge on their beers. It's also home to a variety of events like Open Mic Nights and musical performances.
Vermont Pub and Brewery
For more than 25 years, Vermont Pub and Brewery has been the place for good brews, good food and good times. Known as Vermont's original craft brewpub, this brewery is famous for its iconic selection of beers and their delicious foods. Here, you'll be able to try any one of their popular brews, including their Forbidden Fruit beer. Fermented with over 500 pounds of raspberries, this brew is the refreshing drink you need for the summer. They also include their Grand Slam Baseball Beer, an American pale ale dry-hopped with all Vermont Nugget hops, and weekly limited release brews like Mango Habanero IPA. In terms of food, the Vermont Pub and Brewery serves up an array of meals that pair perfectly with their beers. Menu items at this brewery include Seafood Chowder, Fries and Portabella Mushroom sandwiches.
Zero Gravity Craft Brewery
Zero Gravity Craft Brewery started back in 2004 inside the Flatbread Brewpub serving great food and drinks to the citizens of Vermont. Today, in addition to their location at the brewpub, Zero Gravity Craft Brewery also features another brewery and distribution facility. At these locations, you'll find a wide selection of beers such as such as their Choice Make Good Double IPA, their VT Haze Session IPA and Green State Lager Pilsner. And to help you better enjoy your beer, Zero Gravity. If you're also looking for a bite to eat, their brewpub offers delicious flatbreads, pizzas and much more!
In Vermont, there are no shortages of breweries for you to enjoy. So get your friends and head over to any of the best breweries near Burlington, VT, and grab a beer today!